The County of Hawai'i is subject to a wide variety of natural disasters including hurricanes, flash flooding, earthquakes, tsunami, volcanoes, wildfires, epidemics and etc.  Due to approaching or immediate natural disasters or other emergencies some or all County of Hawai'i Solid Waste Division Facilities may be closed or services may be interrupted or severely limited.  Prior to, during and immediately after natural disasters or emergencies the Solid Waste Division may be conducting preparations to secure facilities and this may require closure of our facilities to maintain public safety, protect public health and coordinate with the County of Hawai'i Civil Defense Agency.
During these emergencies please keep safe, stay home if possible or evacuate if necessary, and limit all non-essential travel so that emergency responders have clear road access.  If you need to access an emergency shelter go to the Civil Defense Agency website for a listing of the nearest shelter.
For the safety of your fellow residents and County employees, please hold on to your rubbish and recyclables until the Recycling & Transfer Stations and Landfills have been deemed safe and reopen.  We ask for your kōkua in not depositing your trash in front of the Transfer Station gates, as that will only impede reopening the sites.
Please check the announcements on the home page for any closure or service interruption notices.  We hope that these service interruptions are only temporary and appreciate the public's kōkua in these extraordinary periods.
County of hawai'i civil defense Agency information
For the latest information on upcoming or current natural disasters or emergencies please go to the County of Hawai'i Civil Defense Agency's Civil Defense Message & Alerts webpage. The County has developed an interactive real-time hazard map to provide the public with information relating to natural hazards and other emergencies, it can be accessed at County of Hawai'i Hazard Impact Map (ArcGIS).
Please visit the County of Hawai'i Civil Defense Agency's homepage to learn more about emergency preparedness techniques that you can use at home or workplace to better prepare you and your family for natural disasters and other emergencies.
For the County of Hawai'i Civil Defense Agency's COVID-19 (a.k.a. novel coronavirus or 2019-nCoV) Resources webpage go to https://coronavirus-response-county-of-hawaii-hawaiicountygis.hub.arcgis.com/
For more comprehensive information on the 2018 Kīlauea and Lower East Rift Zone Eruption please visit the County of Hawai'i Civil Defense Volcano Hazards.
Sign Up For Hawai'i County Civil Defense Alerts & Notifications and Solid Waste Notifications
You can subscribe to the Hawai'i County Alerts & Notifications System (powered by Everbridge) to receive email, text or voice alerts from Hawai'i County Civil Defense.
You can also sign up for Hawai'i County Solid Waste Division Notifications (powered by Everbridge); including alerts of your choice (events, closures & etc.).
Please make sure to select only those notifications that you want to receive in the profile settings.
Download the Everbridge mobile app at the Google Play or Apple store, or use the following QR code: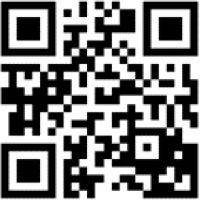 Weather, geologic Or Public Emergency Resources
County of Hawai'i COVID-19 Resources
Hawai'i State Emergency Management Agency (includes Tsunami Evacuation Zone Mapping Tool, recommendation for disaster preparedness kit)
National Weather Service – Hawai'i Forecast (National Oceanic & Atmospheric Administration – NOAA)
Central Pacific Hurricane Center (National Oceanic & Atmospheric Administration – NOAA)
NOAA US Tsunami Warning Center (NOAA)
US Geological Survey, Hawaiian Volcano Observatory – Recent Hawai'i Earthquakes (USGS)
Federal Emergency Management Agency (FEMA)
Be Prepared for a Volcano (FEMA info sheet PDF)